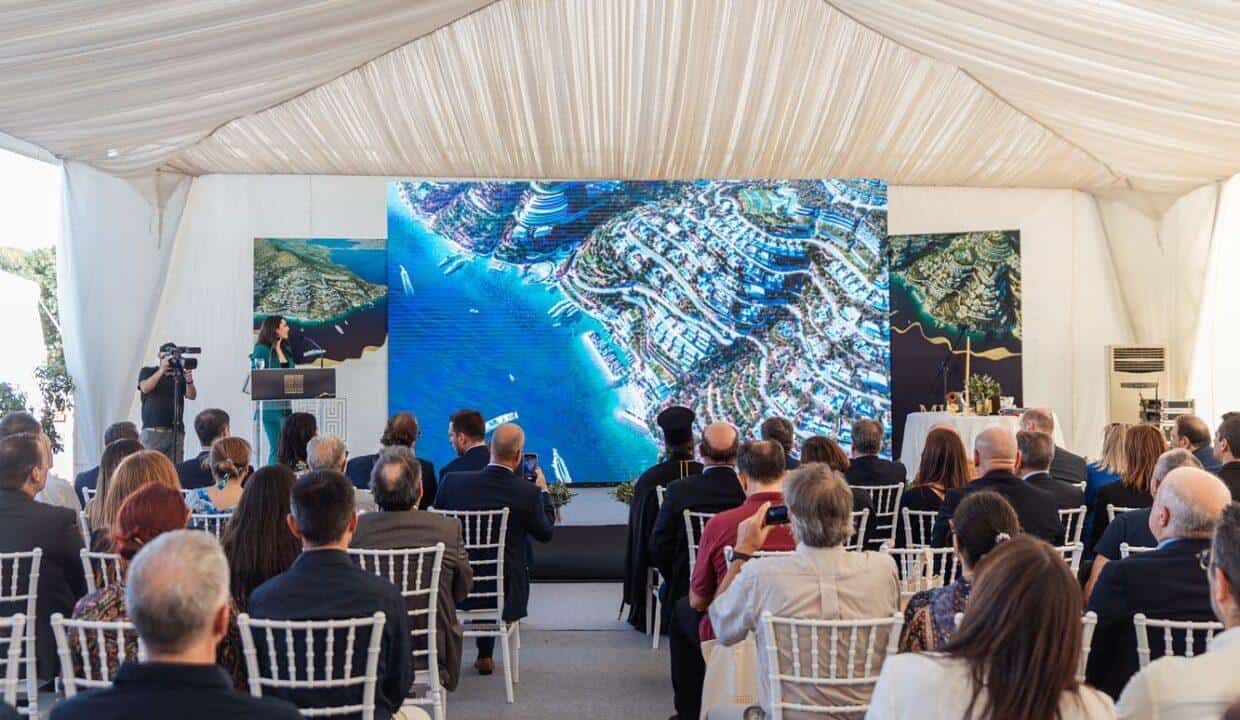 Official Launch of the Elounda Hills Construction
The Elounda Hills Project has reached a significant milestone with the official launch of its construction phase. This marks the beginning of a remarkable journey toward creating an exceptional destination. The laying of the foundation stone signifies the start of a transformative €800 million project that promises innovation and development in the heart of the region.
In the presence of esteemed government representatives, ministers, journalists, and local stakeholders, the inauguration ceremony was a testament to collaborative efforts and shared vision. The consecration of the land by His Eminence Metropolitan Gerasimos of Petra and Hersonissos and the insightful address by Minister of Labour and Social Security Adonis Georgiadis highlighted the immense developmental impact and promising future this project holds.
Regional Governor of Crete, Stavros Arnaoutakis, aptly pointed out, "This major tourism investment contributes significantly to shaping a decade of growth, employment, and social cohesion for Crete."
Embark on this journey with us as we witness the rise of Elounda Hills—a symbol of progress and a testament to collective aspirations.
For more information about Elounda Hills, please click here.
Insights from the Event: