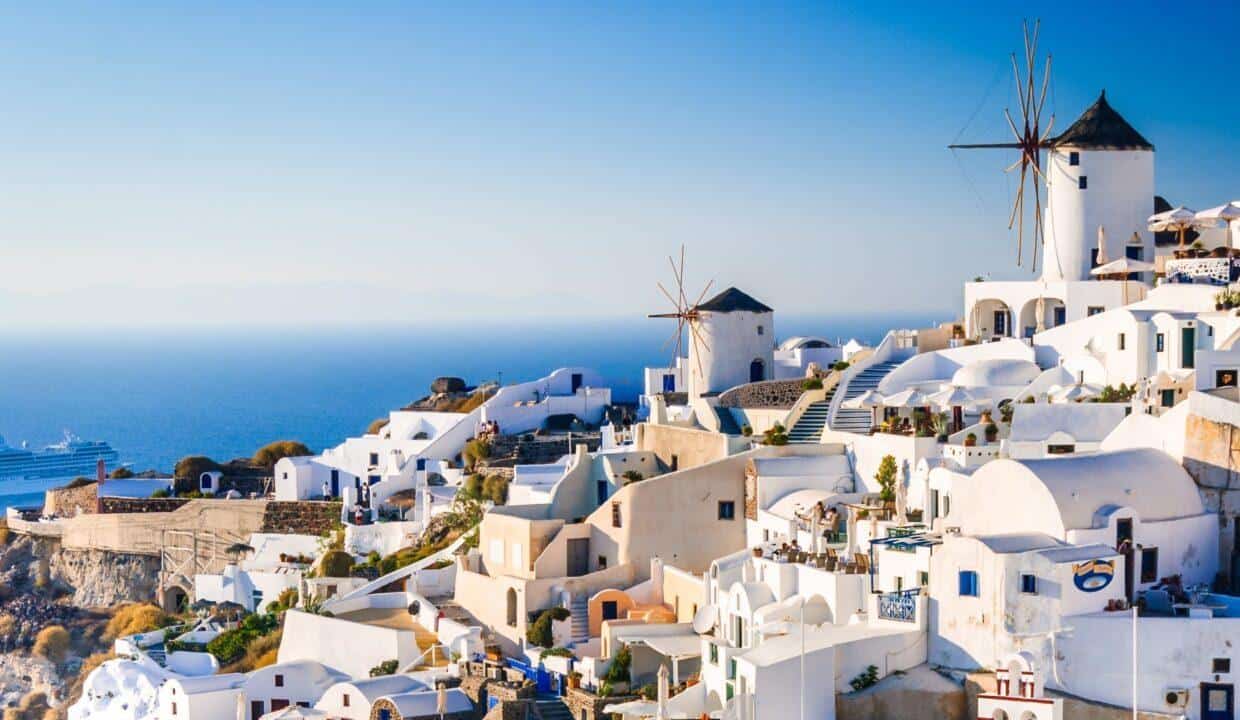 Current Investment Plans for Santorini
Plans for tourism-related investment and infrastructure improvements in Santorini, which will benefit the tourism sector, include:
– Development of a cultural route for Santorini;
– Construction of airport road – Fira – Vourvoulo – Oia; €5.9M (EU funds)
– Water supply of Emporio; €3.8M (EU funds)
– Upgrading of wastewater treatment plant; €3.3M (EU funds)
– Expansion/modernization of desalination unit; €2.7M (EU funds)
– Protection of the coastal zone of Kamari; €1.8M (EU funds)
– Digital Guide to the culture and events of Santorini – €110K;
– Integrated Multi-Channel Passenger Information System for Public Transportation in Santorini – €151k – This project is funded through INTERREG;
– Water supply of Exo Gonia. €927k (EU funds)
– Geothira Sole Shareholder S.A. has the mandate to administer the geological park surrounding Santorini's volcano and a series of other sites (e.g. thermal springs, a small number of beaches).